2024 Chevrolet Equinox EV
First-Ever All-Electric Chevy Equinox
The time is now. With the arrival of the 2024 Chevy Equinox EV, the roads won't be the same again. While we all wait patiently for this incredible all-electric SUV to hit the streets, let Rosenthal Chevrolet of Alexandria help you discover the reasons you need this vehicle in your life.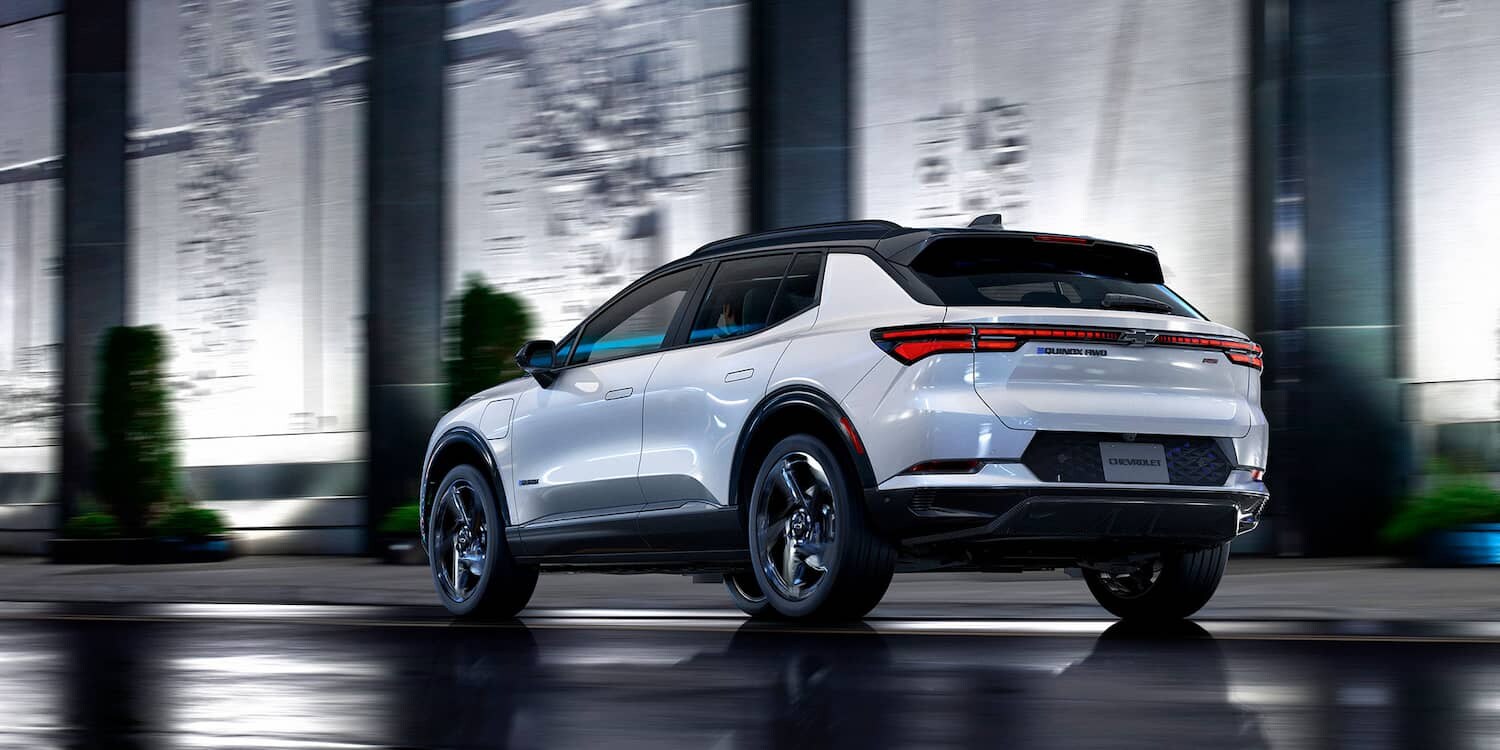 Performance
Push the limits of excitement in an electric vehicle built for the whole family. The 2024 Chevy Equinox EV delivers thrills in every mile. Get up to 290 horsepower with eAWD, and enjoy a ride unlike any other. Hold on tight to your seat because the new Equinox EV can take you 0-60 in as little as 6-seconds.
Driving Range
You no longer need to wait in long lines at the gas station. The 2024 Chevy Equinox EV has a GM-Estimated driving range of 300 miles.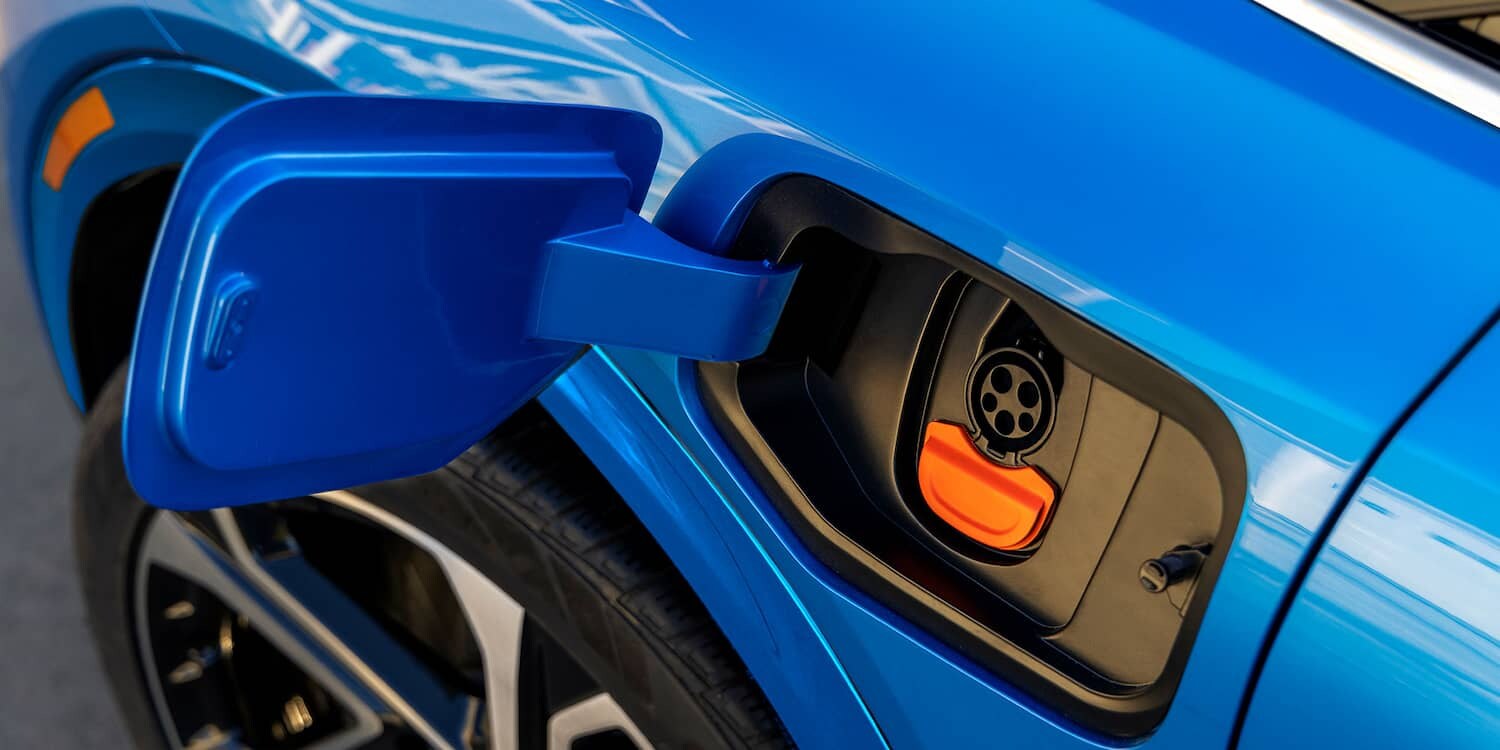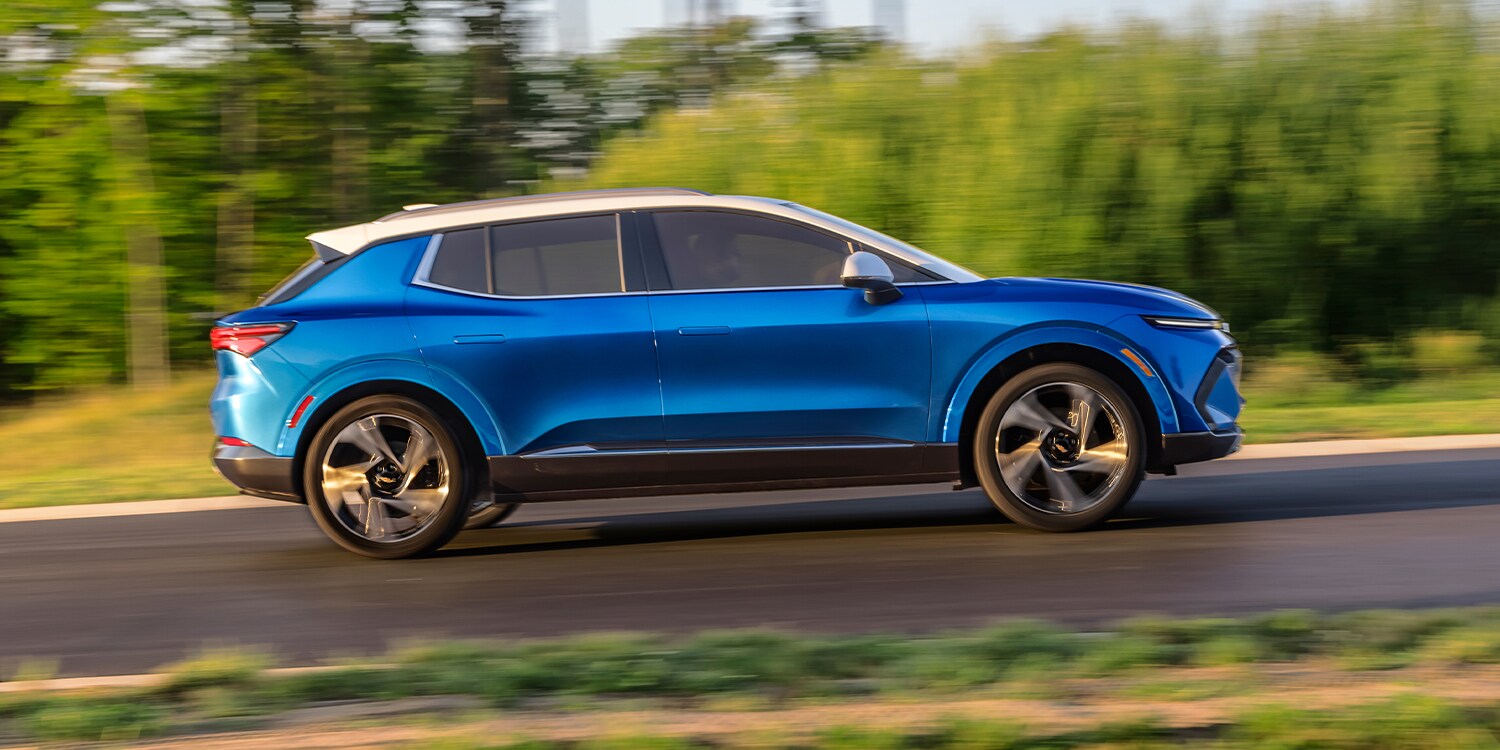 Capability
Yes. Power and style are important. But what about having the strength to haul a load? Fortunately, the Equinox delivers the power you need. Hitch up and go with a maximum towing capacity of 1,500 pounds.
Interior & Exterior Design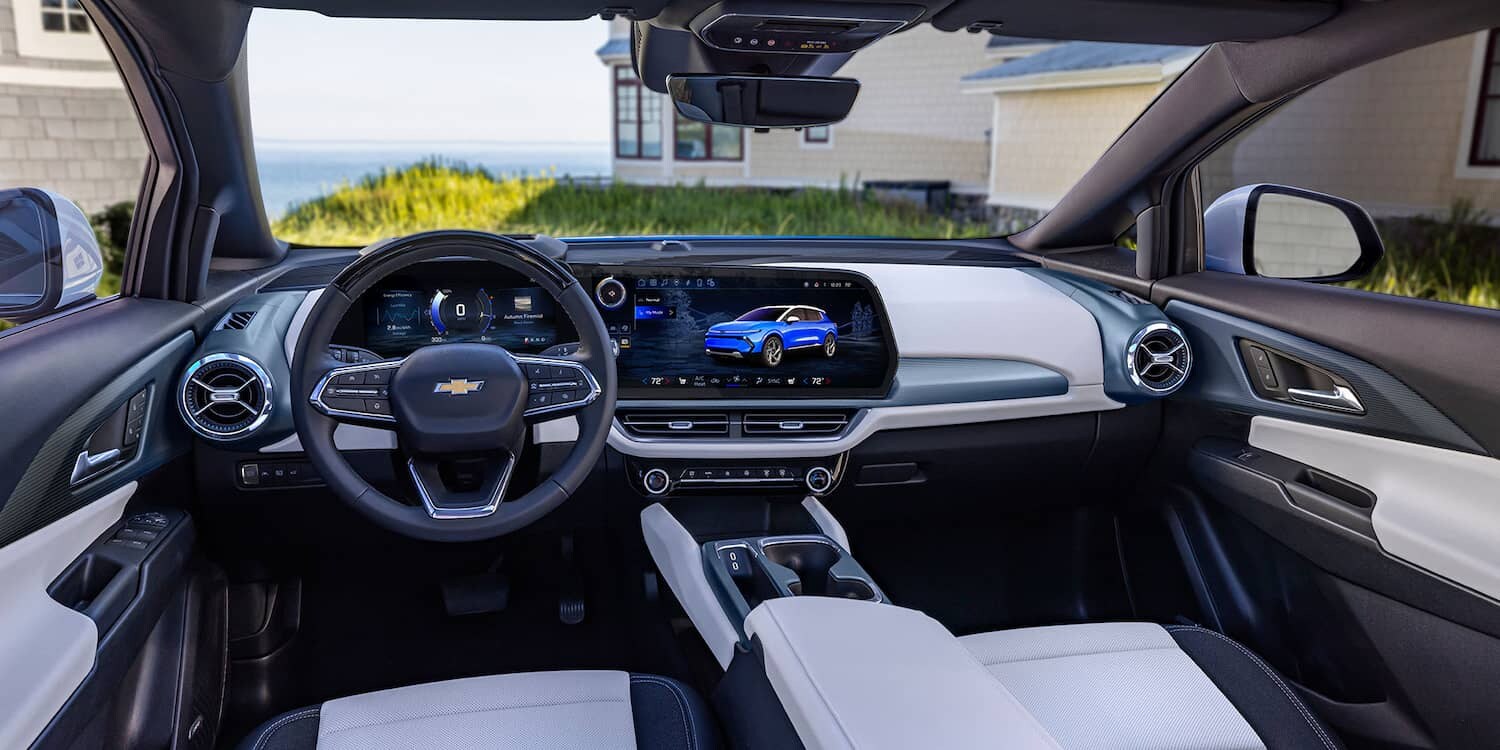 Interior Design
The spacious cabin has enough room for all your loved ones to join in on the fun. With ample cargo space and available features like ambient lighting, heated front seats, and a heated wiper park, you'll get more out of this incredible vehicle than you thought possible.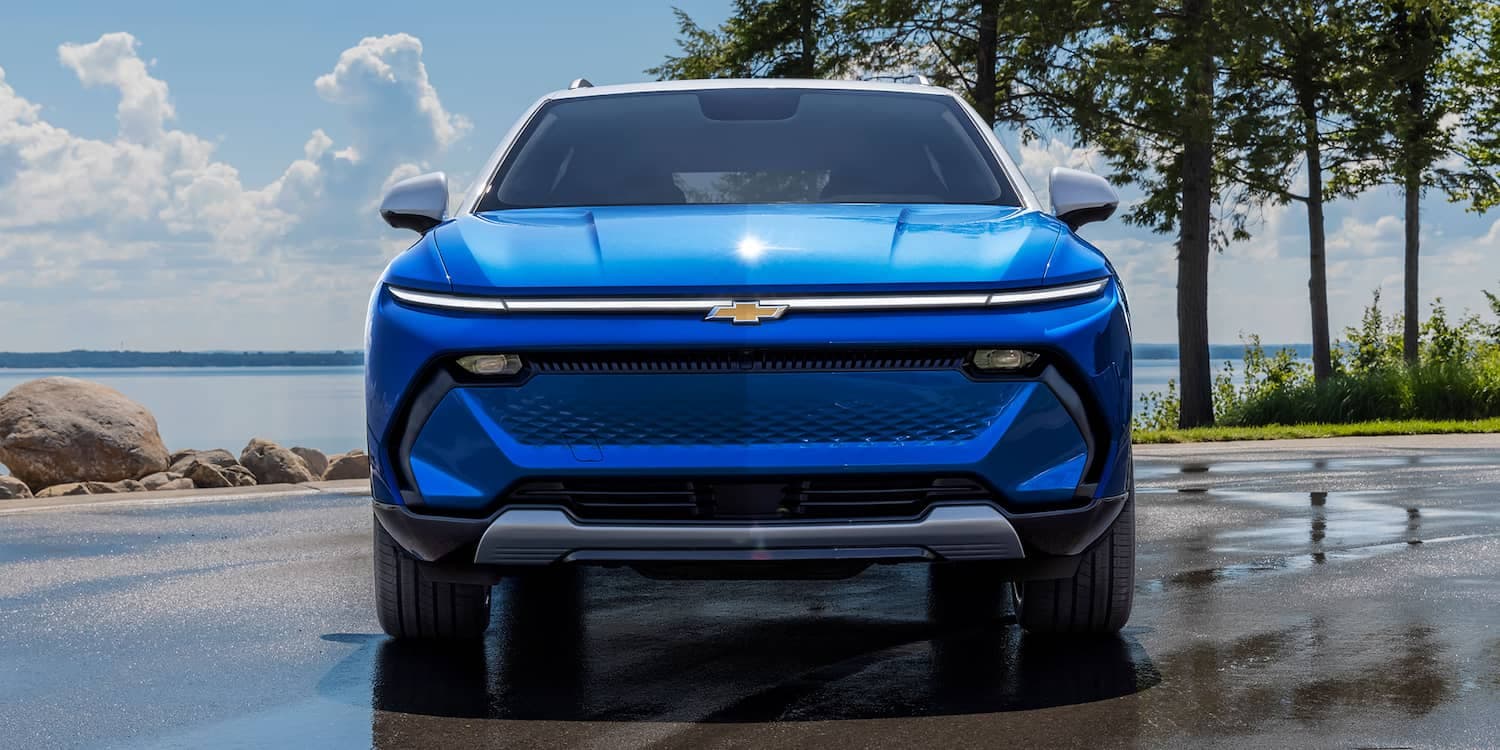 Exterior Design
The 2024 Equinox EV features a modern design that evokes a sense of wonder. The crisp lines and athletic stances let you know this SUV came to rule.
Why You Should Buy from Rosenthal Chevrolet of Alexandria
Choose the dealership that puts you first. At Rosenthal Chevrolet of Alexandria, we believe it takes more than offering great vehicles to become a fantastic dealership. It takes people doing the right thing every time. Our sales and service teams deliver the world-class service you deserve. Our warm and inclusive atmosphere creates an inviting climate, so you can shop in peace.
Let Rosenthal Chevrolet of Alexandria become your gateway to a better driving experience.
Contact Us for Updates!
Check Out the Latest New EV Chevrolet models Available in Alexandria, Virginia
The friendly professionals at Rosenthal Chevrolet of Alexandria are eager to show what we have in new EV Chevrolet options available to Springfield, Fairfax and Rockville MD drivers, like you. We're certain that you'll find the look, feel, and drive of the EV Equinox highly appealing. Our team is also proud of the fact that we stand apart from the dealership pack with a variety of car, truck and SUV options in our showroom and on our lot, a broad selection for you to consider. The experienced pros on our dealership team can answer any questions you might have about our new Electric Chevrolet models. In addition, we'll get you behind the wheel of a vehicle that catches your eye for a test drive. A test drive truly is the best way to see everything a Chevrolet Car, SUV or truck has to offer. We're conveniently located and an easy drive from Springfield, Fairfax and Rockville, MD.
Visit Our New Electric Chevy EV Equinox Dealer in Alexandria Serving Springfield, Fairfax, Rockville MD
Browse all the new Chevrolet Equinox EV vehicles for sale in our current inventory. Beyond all the great Chevy cars, SUVs and trucks we carry you'll find a variety of ways to save on those models. Every month our team compiles a selection of vehicles to offer in our new featured Chevy specials here. 
Search for a New Electric Chevrolet Equinox EV at Rosenthal Chevrolet of Alexandria 
Rosenthal Chevrolet of Alexandria will make it a lot easier for you to find a new Chevrolet. You can visit our website and view the inventory, but you can also use various filters in order to narrow down your searches. You will be able to filter based on Chevrolet. You will also be able to look at Chevrolet Equinox EV and read more about it. Contact us after you have found what you need. We are here to help you as much as we can. We will make arrangements for you to come to the dealership to test drive the car.  Additionally, you can see how the vehicle drives around Alexandria, Springfield, Fairfax and Rockville MD.